Style and Navarre Beach décor at Southern Specialty
Fashion is in and Southern Specialty is on top of the trends. Stop on in this beachy boutique for the perfect new outfit and cute accessories to match.
Known for featuring the latest fashions at their boutique, owners and sisters-in law Lisa Gambill and Magda Morton keep Southern Specialty stocked with the most stylish clothing and unique gift ideas.
Lisa and Magda love their locals and have a collection of products that display love for the Florida Panhandle. This trendy store, located at 8223 Navarre Parkway in Palm Harbor Plaza across from Publix in
Navarre, is known for its personalized Navarre Beach wall décor, pillows and tumblers that pinpoint the exact location of our beach town.
When you walk in the doors of Southern Specialty, you will notice the new collection of Consuela handbags and wallets, which are made in Austin, Texas.
The summer collection features brand new designs that you've never seen before. These accessories stand out with their colorful patterns and accent straps, as well as their sparkly interior lining.
Their Coastal Blue Chart Map of Navarre Beach and beaches along the Emerald Coast makes a beautiful statement on any wall in your home or vacation rental.
Southern Specialty carries a variety of different brands. They carry affordable dresses and jewelry, as well as well-known brands that people seek out and love.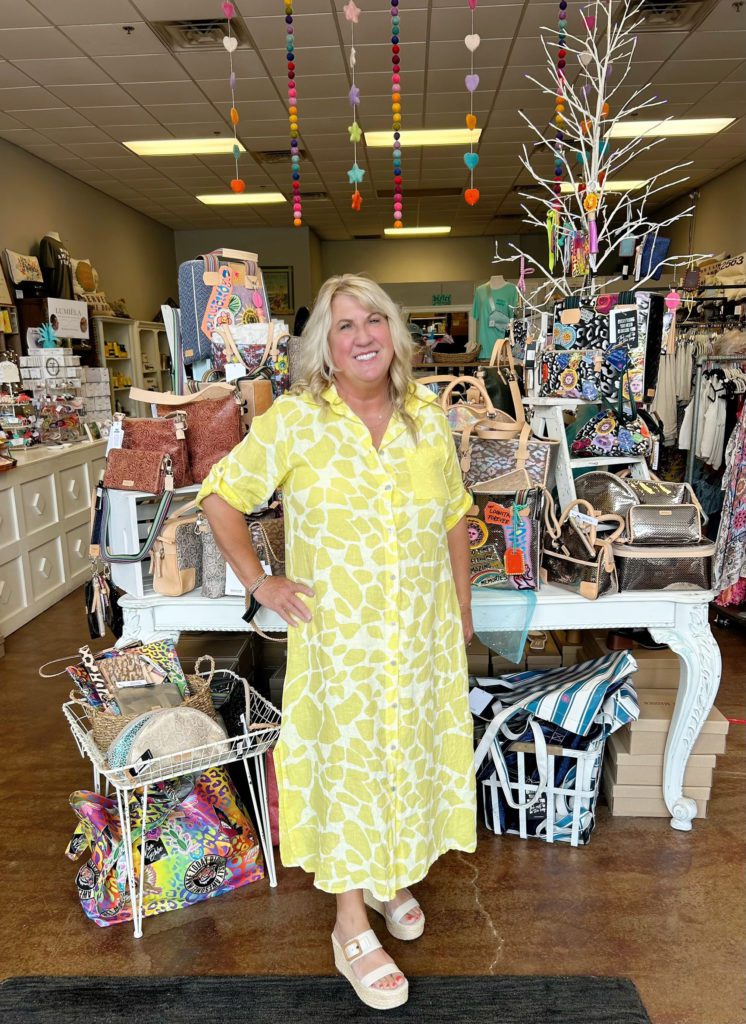 Sadie & Sage is a new contemporary and young line of clothing carried at the boutique. Sadie & Sage designs the feelgood outfit made to celebrate the joyful moments in our lives.
The boutique started carrying two new lines of shoes, Steve Madden and Dolce Vita, ranging from wedges to sandals to boots.
Southern Specialty carries Cobblestone Living clothing, Dear John Denim clothing and Elan, a beachy, fun resort wear collection, among other stylish lines.
A fun jewelry line that is featured at the boutique is called Ciao Ring Stack by Coco + Carmen. These trendy rings come in stacks of three for $19.99 with the option to attach to a $9.99 base.
The sisters love to feature local jewelry makers from the Gulf Coast at their shop.
Pensacola artist Jennifer Ponson handcrafts all her jewelry and can also custom-create anything, including personalized Navarre Beach necklaces and pendants.
A bestseller at Southern Specialty are Inis Energy of the Sea products. They carry perfume, soap and lotion with an ocean-inspired fragrance.
The store also carries adorable baby shower and children's birthday gifts, along with cute baby swimsuits and beach accessories.
Some of the best-selling fashion lines include Z Supply clothing line and Enewton and Waxing Poetic jewelry lines. Enewton is a line of 14-carat goldfi lled jewelry that is made in the U.S. and Waxing Poetic is also American made and features .925 sterling silver brass and 14-carat gold plated pieces.
Candles come in many shapes and sizes at Southern Specialty, including brands such as Tyler, Capri Blue, SOI and Bridgewater candles. For every Bridgewater jar candle sold, a child is fed three meals.
Coast Hippie is a new brand of T-shirts and hats the store carries. They are made in Santa Rosa Beach from 100% organic cotton.
This beachy boutique is also the only local carrier of the famous PuraVida bracelets, bags, backpacks and jewelry from Costa Rico.
Looking for a perfect beach bag? Come check out their Bogg bags, which are large rectangular totes made from the same material as Crocs. They are waterproof and work perfect for any outdoor activity or even to store paperwork.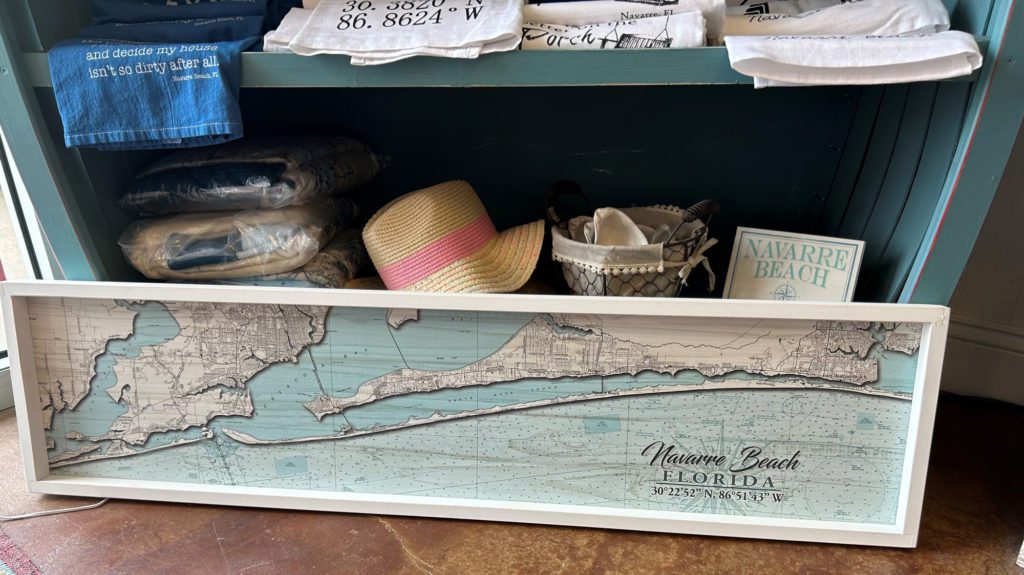 Morton's favorite part of her job is seeing a customer's face light up when they find the perfect gift idea or trendy outfit that fits their style.
"Our customers become our friends here at Southern Specialty," Morton said.
Morton makes sure that everyone feels welcome when they walk through the doors at Southern Specialty.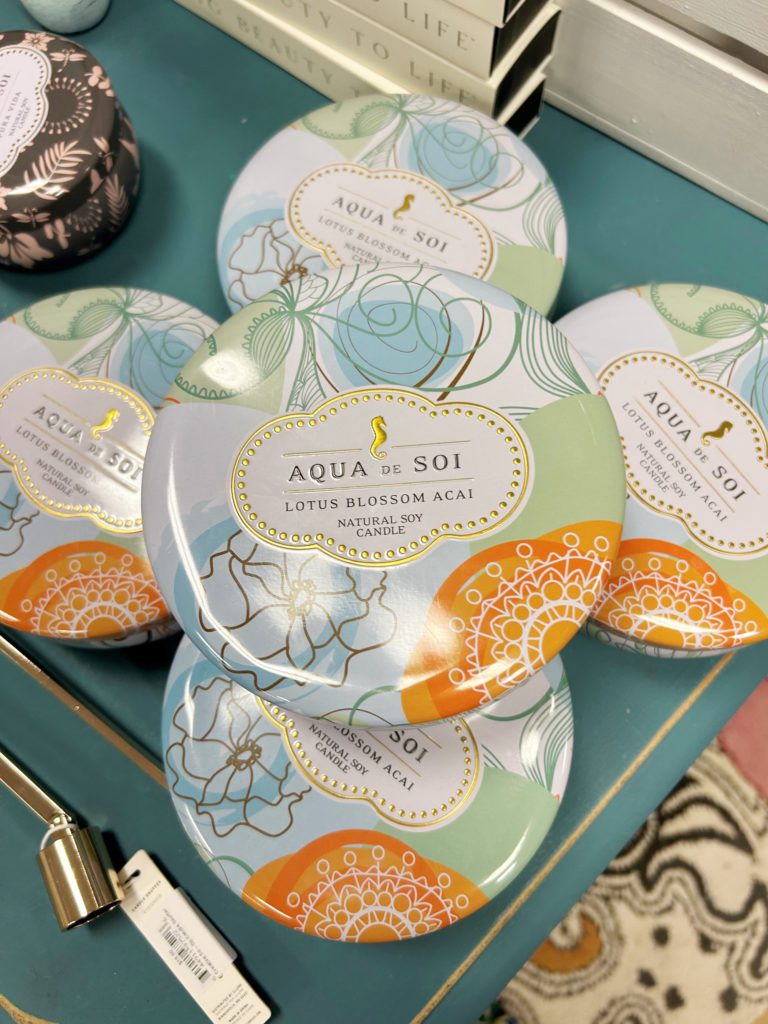 Check out the store's Facebook page for daily updates on new products or call the store at 850-6841355 for more details.
A favorite small shop in Navarre, Southern Specialty is a go-to destination for residents and visitors alike. Stop in today to see for yourself.
Southern Specialty
8223 Navarre Parkway
850-684-1355
Hours: Monday-Friday: 10 a.m. until 6 p.m.
Saturday: 10 a.m. until 5 p.m.
www.facebook.com/southernspecialty1/