Navarre Montessori opens doors at new location
Choosing an early education program is one of the most important decisions a parent makes. Make the choice that is right for your child, and your family. If you believe that education should be hands-on, encourage independence, and teach children to love learning, Navarre Montessori Academy (NMA) is for you.
Kiani Richardson is the founder and director of Navarre Montessori Academy, which is the only bilingual Montessori school in the area with Montessori credentialed teachers. English as well as Spanish is taught to all students. Learning a language is so much easier at a young age, so this sets the students up for success.
NMA provides a positive, secure learning environment for young children starting at 18 months and now includes up to third grade. The academy currently has open spots for children in first to third grade. Younger children can still join the waitlist.
The admission process starts with a tour of the academy. Come see for yourself why parents choose Navarre Montessori Academy.
"This has been a dream of mine since I was 14," Kiani said. "Having my own Montessori school in Navarre has been a challenge, but it's exciting to be able to give so many families a Montessori education and see them happy and flourish."
Navarre Montessori Academy recently expanded their school and opened the doors at their new location at 9540 Navarre Parkway. The new space is double the size of their last building. They had 1,800 square feet and the new location will be 3,600 square feet and located conveniently right off U.S. Highway 98 in the Palm Tree Plaza
"We have grown to expand to 3rd grade," Kiani said. "The goal is to keep growing up to 12th grade one day."
Navarre Montessori Academy has welcomed new teachers to help with their recent expansion. All are Montessori-trained and certified or in the process of getting certified.
"I'm happy with the team that we have this year. We have a lot of great teachers," said Kiani, who is stepping out of the classroom this year and stepping more into an administrative role.
School started Aug. 17 at Navarre Montessori Academy for Primary (ages three to six) and first through third grade. Kiani plans to start toddlers (18 months to age three) in September after their classroom is complete.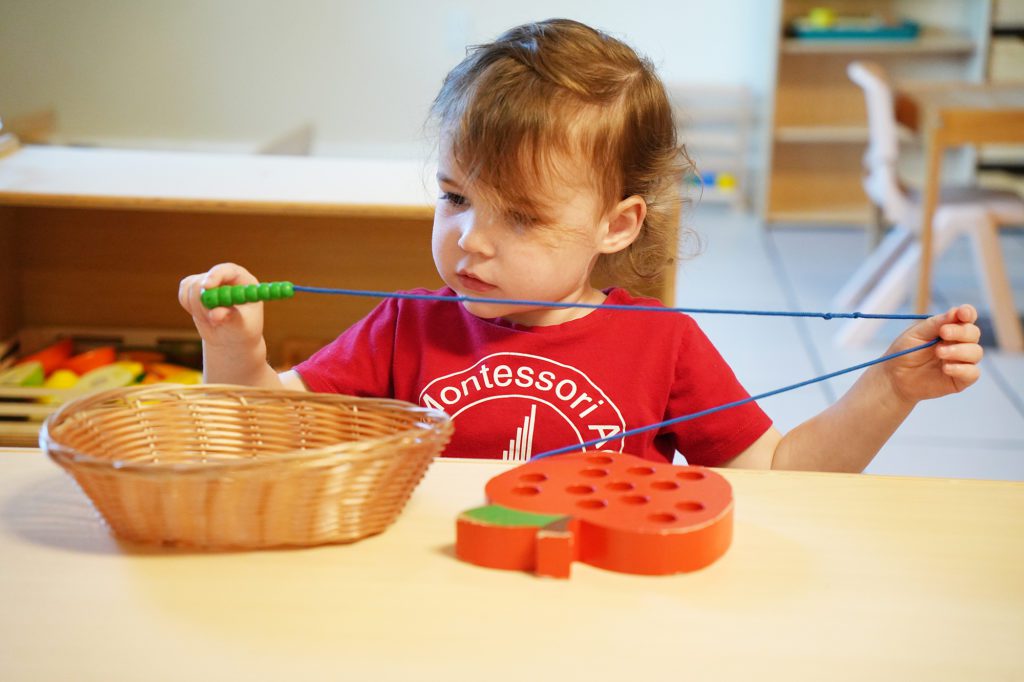 Students will have music class once a week taught by Grow Your Gift Music Academy, as well as an after-school program open to NMA students and Holley Navarre students in first through third grade.
Buses will be dropping children off from Holley Navarre Primary School and Holley Navarre Intermediate School. The after-school music program will run daily Monday through Friday from 1:30 to 4:30 p.m. This is a great way for your child to learn to be a musician and have valuable fun after school each day.
NMA partners with Across the Board Therapy to offer speech therapy in the mornings. The school also offers play therapy, a form of therapy that uses play activities to help children through mental and emotional issues. Navarre Montessori aims to equip students with the tools they need to be able to express their feelings in a healthy way.
NMA develops and encourages your child's individuality and natural curiosity to explore and learn. Check out their website for more information on their unique learning style, tuition, and different programs they offer at www.montessorinavarre.com. Come take a tour of Navarre Montessori Academy and see first-hand why Montessori works and why parents choose this path for their children's early education.
Navarre Montessori Academy
9540 Navarre Parkway
850.710.3879
www.montessorinavarre.com