G&G Pro Design brings walls to life
Are the walls in your home white and plain? Have you wanted to give your walls some character, but didn't know how? G&G Pro Design in Gulf Breeze is here to add creativity, imagination and life to your home or office.
With a wide selection of wallpaper to choose from, G&G Pro Design is ready to help turn your interior wall dreams into a reality. Your home should be a place you love to look at and a place where you feel relaxed. They specialize in both residential and commercial projects. Let G&G Pro Design help transform your walls into exactly what you envision.
"We don't cover your walls; we make them stand out. Your space can become unique by adding a variety of colors, patterns, and textures," co-owner Victoria Guboglo said.
G&G Pro Design's mission is to provide quality products and installation to homeowners, builders, and designers and to make any space welcoming to work and relax by adding an element of personality.
Join G&G Pro Design for their Grand Opening on Wednesday, Sept. 20, from 5 to 7 p.m. Come for the ribbon cutting at 5 p.m. and enjoy refreshments, champagne and enter for a chance to win some excellent raffle prizes. You do not have to be present to win either, so stop on by and celebrate.
The elegant wallpaper store is offering 10% off to anyone who mentions this article or ad until Nov. 30.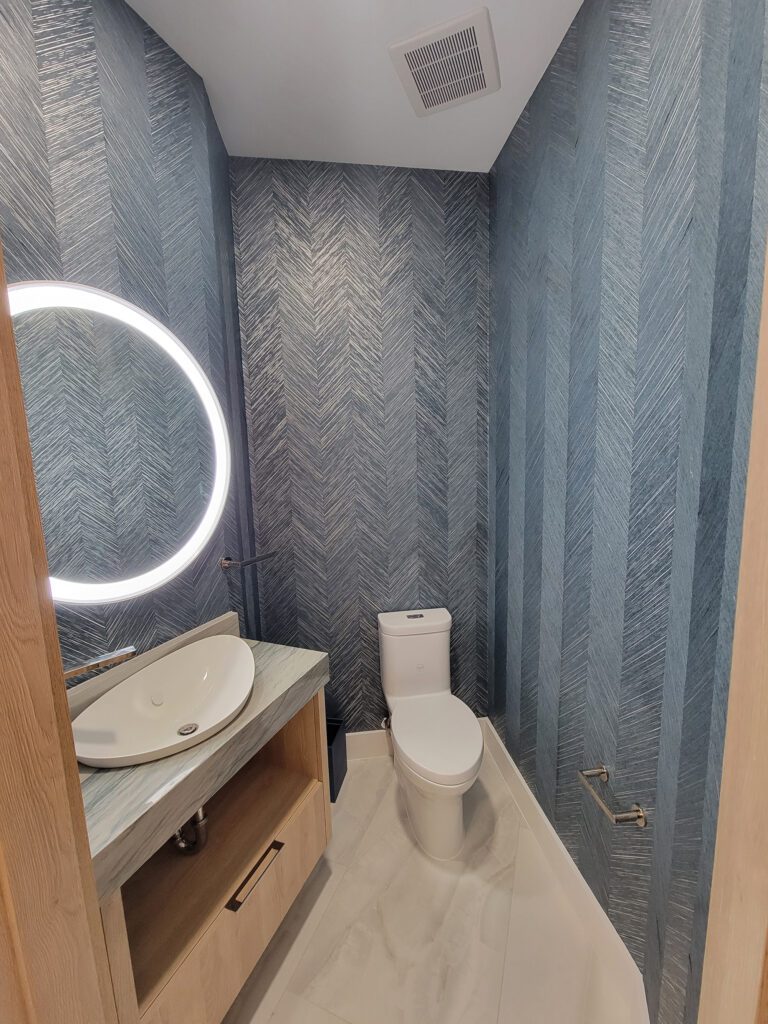 Meet the owners
Dmitri and Victoria Guboglo are originally from Moldova, a small Eastern European Country where wallpaper is common in every home. They hope to bring those colors and patterns to the Emerald Coast.
They both bring in a rich culture of covering spaces with wallpaper.
Victoria comes from an accountant/CPA background and is excited to combine her business-minded work ethic and love for design. She sees so much potential in this area to transform homes.
Dmitri comes from a construction background. He has worked with his hands all his life. After establishing a local remodeling business in the United States in 2017, they decided to branch out and open the wallcovering showroom.
"Wallpaper makes your home comfortable and cozy. There is no need to hang pictures and paintings. The wall can be beautiful by itself, without all the extras," Victoria said.
"The process of selection of the right finishes for your project is tedious and complicated. I just love to see the end result of all my projects," Dmitri added.
Endless options
G&G Pro Design offers thousands of different wallpaper designs, including paper from more than 30 different manufacturers from all over the world. They have everything you could think of to put on your wall. Their wallpaper ranges from natural and traditional to abstract and contemporary to luxury, foil, wood and grass cloth. They carry any color possible and even offer acoustical protection wall coverings.
"You can cover your wall with anything you'd like," Victoria said. "We can even put leather or silk on your walls."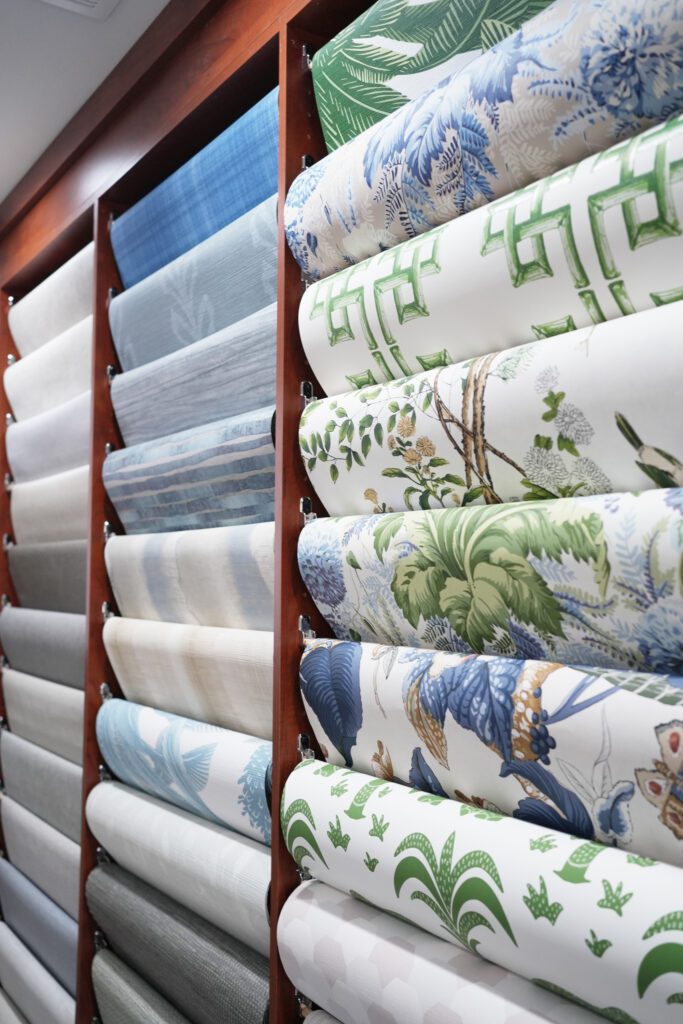 G&G offers professional installation, or you can install the wallpaper yourself if you know how to prepare the wall. They have all kinds of coverings – some are permanent, and some are removable if you are renting or change your style often. They even carry washable wallpaper for those with children who like coloring on walls.
Wallpaper is very near and dear to Dmitri and Victoria's heart. They come from a place where wallpaper is how families make their house a home.
"Wallpaper transforms the whole room," Victoria said. "Your house is a reflection of you. It shows your personality."
Stop by to explore their unique library of wallcovering selections. Search their collections to find traditional and vintage-inspired wallpaper, textile, cork, natural fiber, vinyl wallcoverings and much more.
G&G Pro Design
4657 Gulf Breeze Parkway Unit E
(850) 565-5061
www.ggprodesignstore.com
Open Mon. – Fri. 10 a.m. to 5 p.m.