Master self-defense at Precision Martial Arts
Knowing martial arts is kind of like having insurance. It's something you hope you won't have to use, but if you do, you're happy you have it.
Precision Martial Arts is a professional martial arts school in Navarre, Florida with daytime and evening classes for people of all ages.
Owner and Chief Instructor Todd Martinson starting training in martial arts in 1995.
Classes are offered for beginner, intermediate, and advanced skill levels for Lil' Ninjas age 4, Lil' Dragons ages 5-7, Juniors ages 8-12, and Adults ages 13 and up.
Precision Martial Arts teaches Hapkido and Krav Maga and Kali, a Filipino martial art that deals with stick and knife fighting.
"Hapkido is a creative marital art that is much more traditional," Todd said. "It's an art about joint lock and joint manipulation."
It teaches how to protect yourself and get out of positions of harm.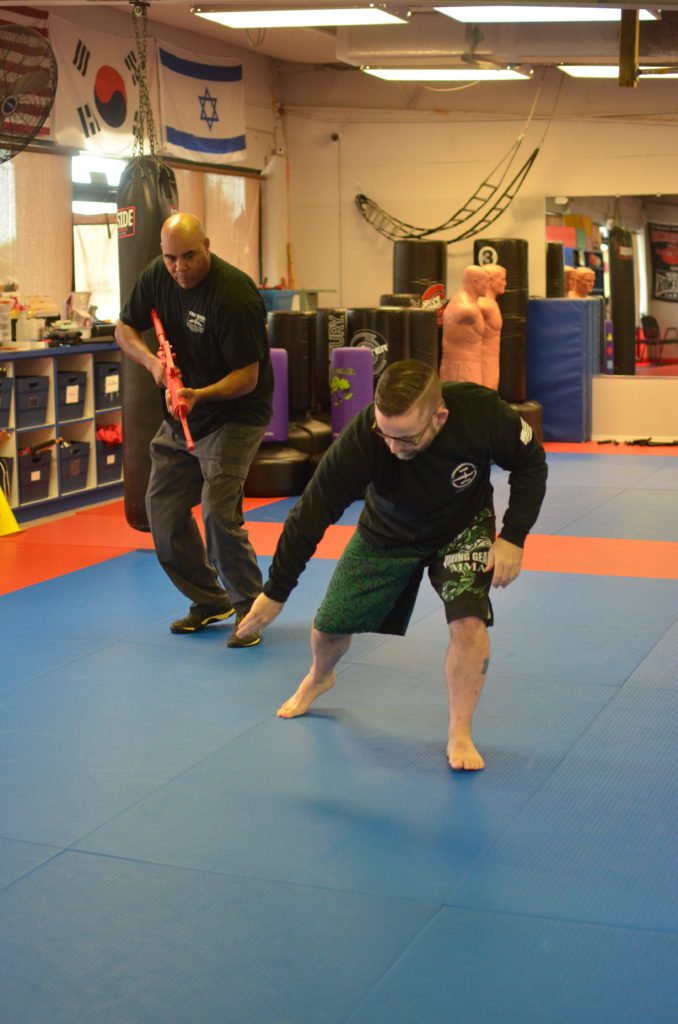 Krav Maga was developed by the Israel military – Israeli Defense Forces (IDF). Civilian Krav Maga uses the same training approach and many of the same skills and methods of military Krav Maga but is modified to address the types of situations and threats civilians are more likely to face.
You learn what to do to protect yourself against armed and unarmed attacks then drill it and practice it so that you get good at it fast.
The experienced instructors at Precision know how to tailor the training so that you reach your potential and develop the ability to protect yourself and your loved ones, while building fitness and gaining self-confidence.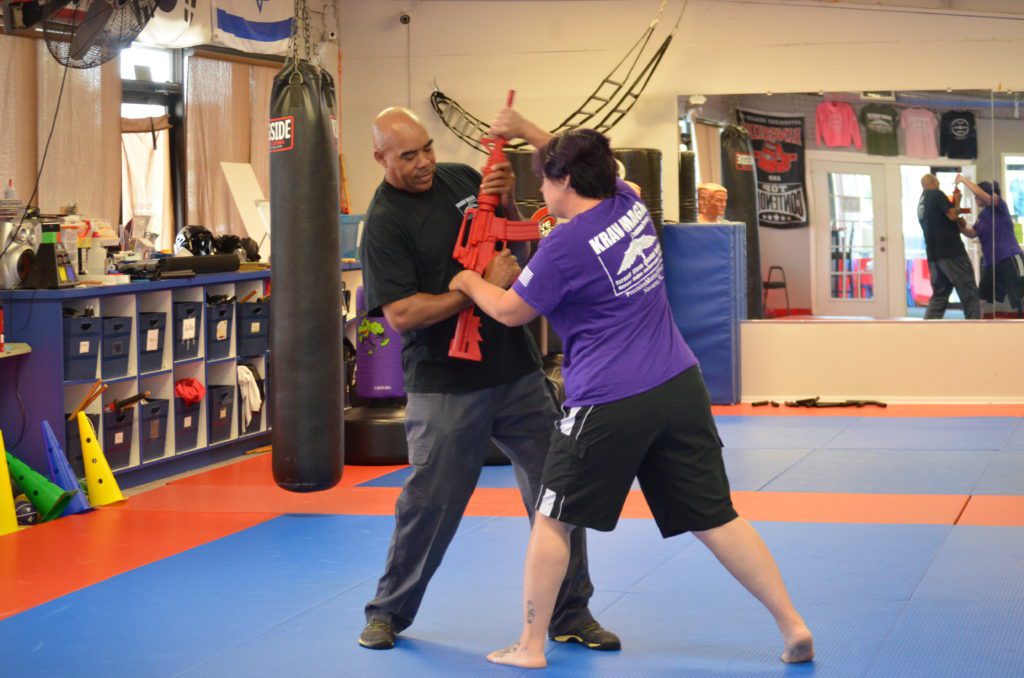 Combining discipline with fun, classes are high energy and exciting.
"It's just a lot of fun to do," Todd said, who has been training in martial arts for nearly 30 years.
Precision teaches focus, respect, courage, discipline, confidence and self-control.
Todd took over Precision Martial Arts April 1, 2021, and to celebrate the special anniversary, the studio is having a BOGO special for the month of April – buy one membership, get one free.
A retired Master Sergeant from the U.S. Air Force, Todd is a Master Instructor in Krav Maga (3rd Degree) and a 3rd Degree black belt in Hapkido. He is also a 1st degree in both Tae Kwon Do and Mixed Martial Arts.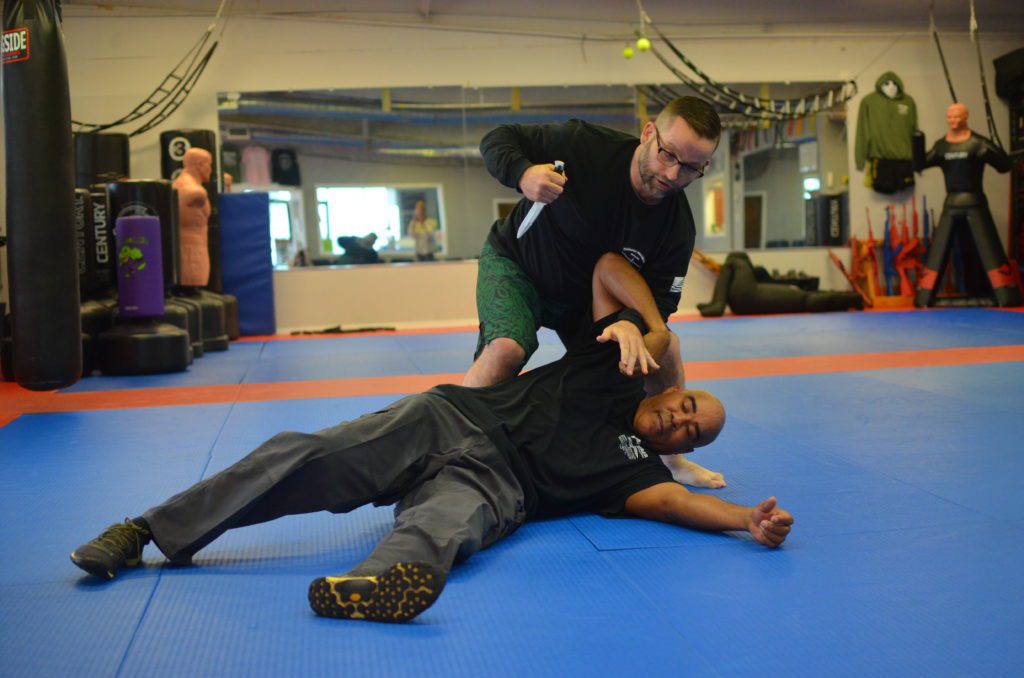 Master Instructor Wayne Tillman is a 3rd degree black belt in Krav Maga. He is retired from the military after 25 years of service, starting with 5 years in the Army Reserves and then finishing out his last 20 years in the U.S. Air Force.
Senior assistant Zoe is a 21-year-old engineering student at UWF and is 2nd degree black belt in Hapkido. She has been training at Precision since she was a Lil' Dragon. Assistant instructor Kaitlyn, 14, is an adult Brown Belt in Hapkido. Assistant instructor Sam, 16 is an adult Red Belt w/Black Stripe in Hapkido.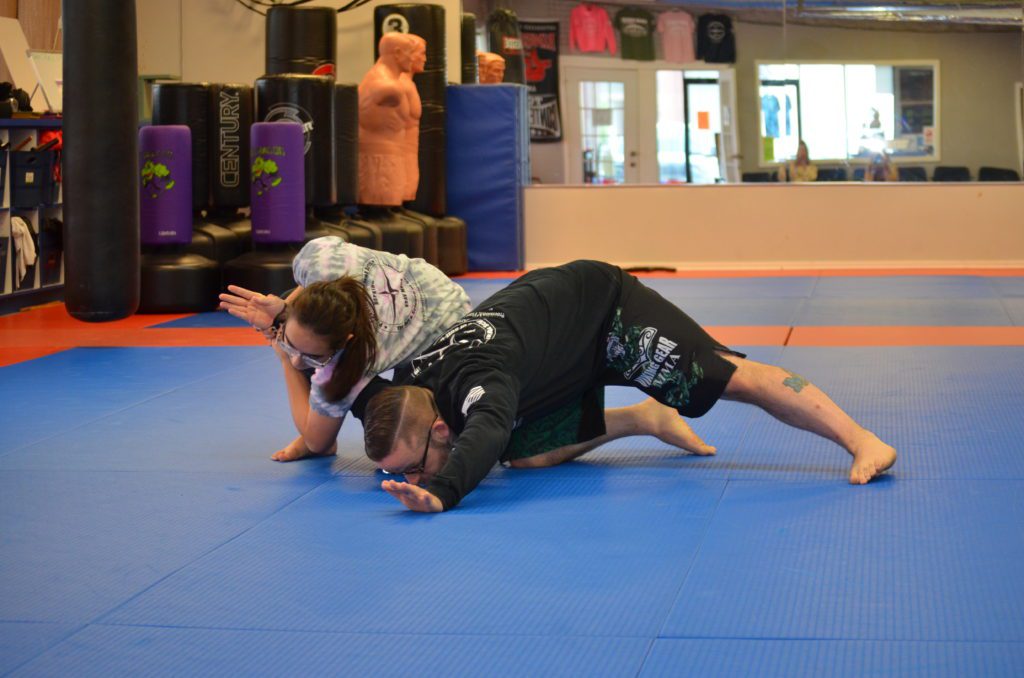 "There's a few of the kids that have been here since I first started working here and are still training here," Todd said. "So, I got to see them grow up and go from being super shy little kids to much more outgoing, confident kids."
The studio is not only for children though. Precision teaches classes for all ages, and it's never too late to start. On Saturday mornings, there is an open mat session for anyone who is junior student or older that wants to train. Adults that just want to try martial arts for the first time are also invited to join.
Precision Martial Arts
9514 Navarre Parkway
Navarre, FL, 32566
(850) 936-8112