Battery products by Stihl or Echo are great for the general homeowner. The Tool Shack offers a wide variety of battery options for those who have smaller properties or just do not want to mess with the gas counterparts. The Echo Timmer/Edger Value Pack is great for those who have a new home or those just in need for an upgrade.
Has dad been running that old mower ragged? Instead of sending it to the shop again, get him a new Toro Self Propelled mower, or better yet upgrade him to a Toro, Hustler, or Gravely zero-turn so he can mow in comfort. Honda and Generac Generators are great for future camping trips or as a backup in the event of future storms.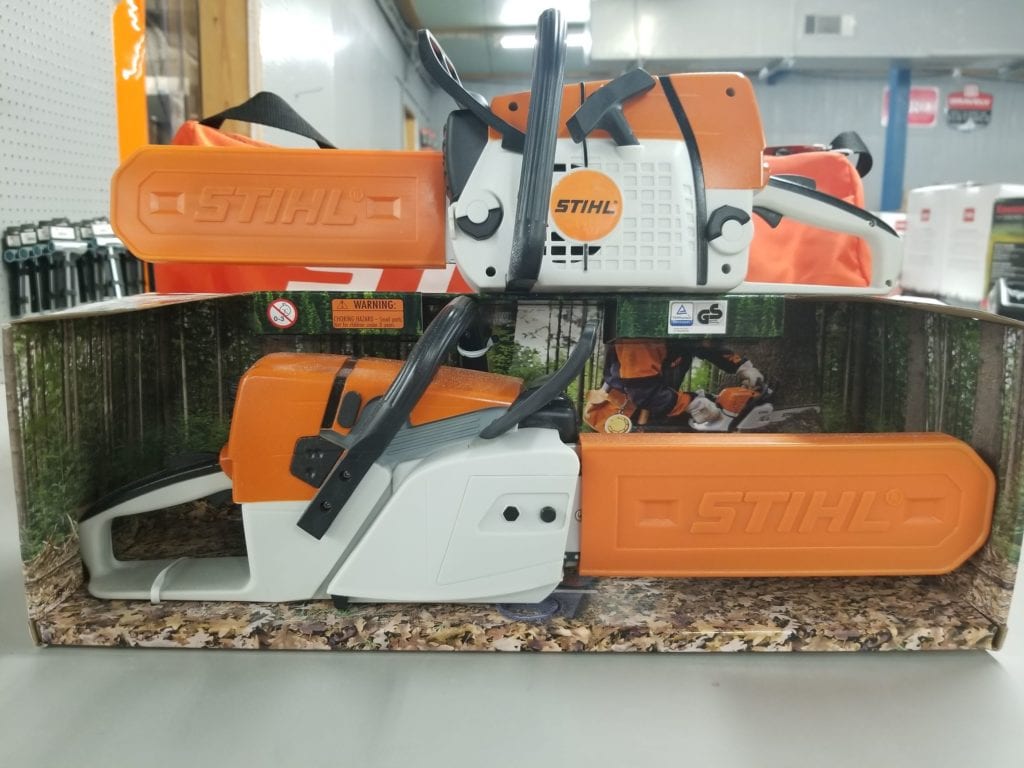 Need a stocking stuffer? Echo handwash will take care of any degree of greasy dirty hands. Premixed fuel or oil mix, gas cans, extra chainsaw chains and filter kits are available in a variety of sizes and can be used throughout the year. They are items dad needs to get the job done but doesn't love to buy himself.
The Tool Shack even has a toy Stihl chainsaw for your little one who likes to help in the yard, complete with a moving rubber chain. It makes all the chainsaw sounds, and better yet has a volume control in case your home has a noise ordinance.
Not sure what your gift recipient wants or needs? The Tool Shack offers gift cards that can be used on all products in store.
The dad, or mom that has it all? Commercial zero turns can handle properties of all sizes. Has someone you love been dreaming of a new tractor? The Tool Shack's Kioti Tractors look great with a big red bow and will be a gift they're guaranteed to never stop talking about!
If you already got mom and dad new toys last year, bring them in for service for that "Like New" look and feel for the 2021 year. The Tool Shack wants to wish you and your family a Merry Christmas and a Happy New Year!
The Tool Shack, located at 4370 Gulf Breeze Parkway, Gulf Breeze and 1528 Gulf Beach Highway, Pensacola, is your local Equipment Sales, Service, and Rental shop and has been serving Northwest Florida and South Alabama since 2003.