Navarre Wellness to demo free EMFACE mini treatments April 19
We could all use a little boost of confidence when we look in the mirror. Navarre Wellness is here to help you look and feel beautiful. BTL is a pioneer in aesthetics and physiotherapy. Their latest innovations for non-invasive body sculpting and incontinence therapy will leave you "EMazed."
Mark your calendar for April 19 because the BTL bus will be back in Navarre and will be parked in the lot between Mango Mary's and Navarre Park from noon to 2 p.m. Come try out these top-of-the-line devices first-hand and enjoy refreshments and giveaways.
People will be able to demo multiple BTL devices including EMSCULPT NEO, a body-sculpting treatment; EMSELLA chair, which help with incontinence; and the newest device, the EMFACE, which is a non-surgical, non-invasive facelift treatment that reduces the appearance of wrinkles and enhances facial contours.
Come try out this incredible technology yourself. The bus tour is a rare chance to demo EMFACE before you invest in it. The other devices are available to demo at Navarre Wellness.
Navarre Wellness will be offering exclusive deals to all attendees. Spots are limited, so please call 850-936-8343 to schedule your demo time. Don't miss out on this awesome opportunity to see the amazing results of these treatments and see how they work.
For those who can't make the event, Navarre Wellness will be offering free EMSCULPT NEO and EMSELLA chair demos in office and will honor event pricing for packages the week prior to the event. Just call their office to set up a demo time.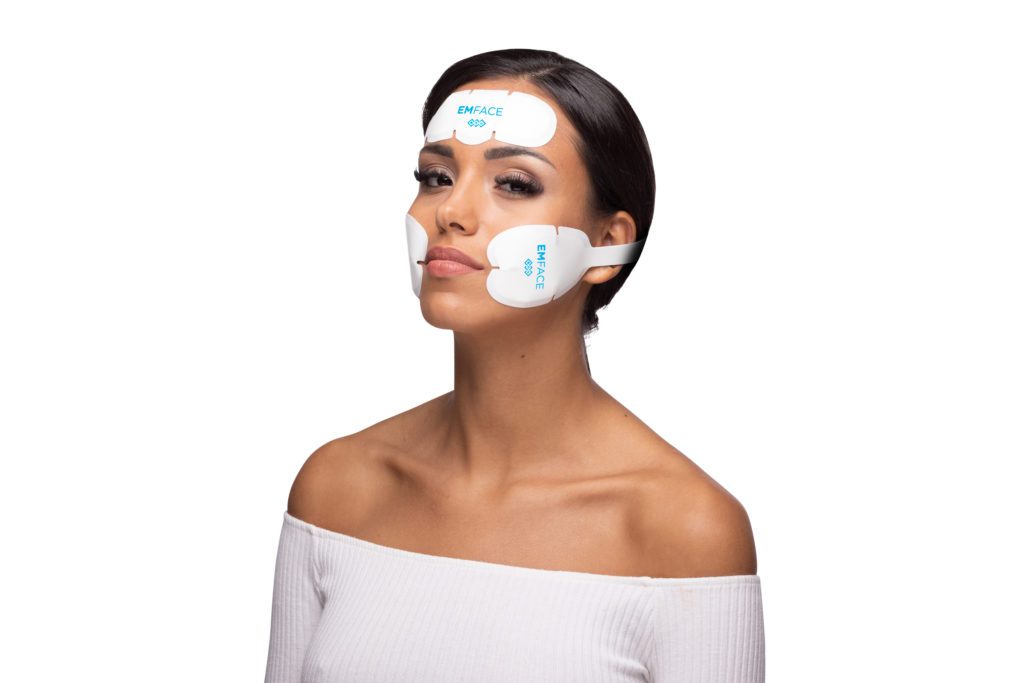 So, what exactly is EMFACE and how does it work? It's a one-of-a-kind facial treatment that targets muscles and skin at the same time to tighten, lift, and tone the face. It helps restore your facial contours all without pain, downtime or the use of needles.
EMFACE is a great treatment for people who don't like the needles associated with Botox. It's virtually painless and yields great results. Applicators are placed on the forehead and on each cheek that come up to the edge of your mouth. When that area contracts, it pulls on the muscles all the way to the collar bone, so you get lift in your neck as well. It's all interconnected, said Dr. Pam Svendsen of Navarre Wellness.
Clinical studies revealed that EMFACE treatment:
Reduces wrinkles by 37%
Increases facial muscle tone by 30%
Creates facial lifting effect
by 22%
How can something this effective be needle-free? EMFACE harnesses state-of-the-art technology and uses two types of energies simultaneously – synchronized radio frequency (RF) and high-intensity focused electrical stimulation (HIFES).
Sync RF technology targets the skin by firming, lifting and tightening it and HIFES technology selectively targets muscles to increase their density and quality of their structure to restore their support of facial tissues and helping create a lifting effect with no needles necessary.
Treatments typically include four 20-minute sessions per area, each one week apart. Full results will be seen three months after you've finished the fourth treatment, but most people have reported noticing a difference after their first treatment.
Does this all sound too good to be true? Well Dr. Svendsen, who has been practicing aesthetic medicine for 20 years has used EMFACE herself, can personally attest to the incredible results.
She went to visit her son and daughter-in-law this past December and hadn't seen them since June.
"They both said to me, 'Oh my gosh Mom, what have you done?' So, they noticed an improvement, and I notice it in patients who come in that I haven't seen in a while, but they've had the treatment," Dr. Svendsen said. "I'm just floored. I'm blown away with how great they look."
EMFACE is a new treatment that just launched in November 2022.
"It's the first of its kind device to decrease wrinkles, increase skin tone and texture. It brightens the skin," said Dr. Svendsen. "So, it's a pretty incredible thing."
Using the two different kinds of energy, EMFACE heats up the dermis and increases the levels of collagen and elastin fibers, Dr. Svendsen said.
Another new service Navarre Wellness has launched for 2023 is their weight-loss program. It is a 12-week program that includes:
A weekly Semaglutide injection, which suppresses appetite
A weekly far infrared sauna treatment, which burns 500 calories in a 30-minute session and helps with detoxification, muscle soreness, aches and pains and lowers blood pressure
A weekly Lipomin injection, which includes B-complex and helps with energy
Online nutrition/meal plan platform
"We're having just unbelievable results with the weight-loss program," Dr. Svendsen said. "Semaglutide works is a number of ways to help with appetite suppression. It works in your brain to suppress appetite.
It works in the pancreas to increase insulin secretion. It works in the liver to decrease glucose secretion and it works in the GI tract to slow gastric emptying, so you feel full longer."
She said most everyone has a great response to the medication. And when combined with EMSCULPT NEO, effects are multiplied.
"Patients are pairing the EMSCUPLT NEO with Semaglutide and Tirzepatide, which are injectable medicines, and the weight loss is amazing. People are very happy. It really helps build muscle while burning fat," Dr. Svendsen said. "It multiplies the result. It's like 1+1= 5, they really build on each other."
EMSCULPT NEO is the first and only non-invasive body shaping procedure that provides simultaneous fat elimination and muscle building in a combined 30-minute session.
Navarre Wellness is offering great pricing for anyone who combines an EMSCULPT NEO package with the weight-loss program.
"It's just so much fun to make people feel good about themselves. It's very satisfying. Our patients feel confident and cared for," Dr. Svendsen said.