Add a little flair to your life at The Flair Boutique
The Flair Boutique has been bringing fashion and fun to the Navarre area since 2019. This unique boutique is located in Sand Dollar Plaza off U.S. Highway 87 and has a variety of merchandise. From trendy outfits and hand-crafted jewelry to funny hand towels and local honey, you can find the perfect gift for a friend or maybe even treat yourself.
Some of the local artists at The Flair Boutique include Jacob Meyers, who makes resin coasters; Rachel and Lane, who do wire wrapping and make semi-precious jewelry; and Julianna Rousseau, who makes blown glass ornaments and home décor.
Other local art featured at the boutique includes crocheted children's clothes and toys, beaded jewelry, embroidery, sewn aprons and bowl koozies.
If you're looking for a formal gown, be sure to check out their assortment of new and gently used consignment gowns.
The inventory doesn't stop there.
Owner Kari Rubin is a retired Navy combat veteran, who hand selected self-defense items to include stun guns, pepper spray and knives. She hosts a self-defense class for anyone who is interested. This two-hour course is informational and teaches self-defense techniques and awareness. It is not a physical hands-on course. It only costs $5 with any purchase at the store, or $10 by itself.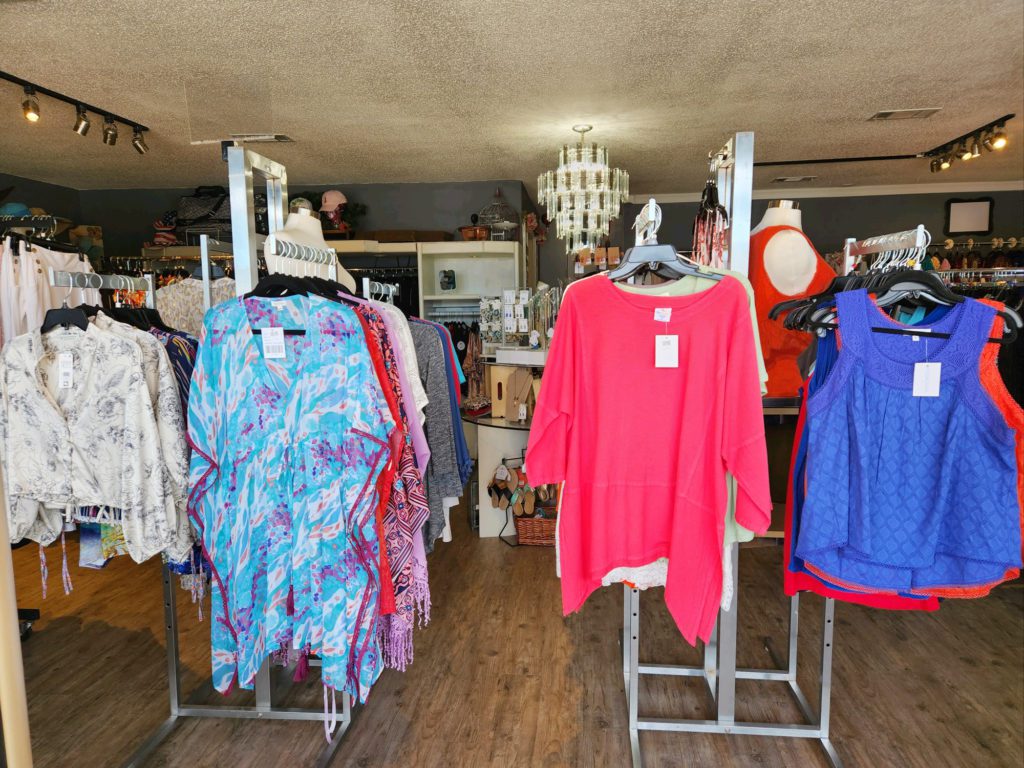 Other classes, such as jewelry wire wrapping, beading and beginning crochet, will be hosted at the boutique in 2023. Stay tuned to their Facebook and/or website, theflairboutique.com, for class dates.
The Flair Boutique carries a variety of local honey from East Hill Honey Co. Different flavors of delicious raw honey and honey spreads can help with allergies and immunity support. They also make a great gift for just about anyone.
Talking about great gifts, you can't go wrong with the Greenleaf flower diffuser. A cute table or counter accessory, this diffuser emits a beautiful fragrance into your home or office.
When you walk past the back center wall of the shop, you will find a diverse child selection with cute clothes, toys and books.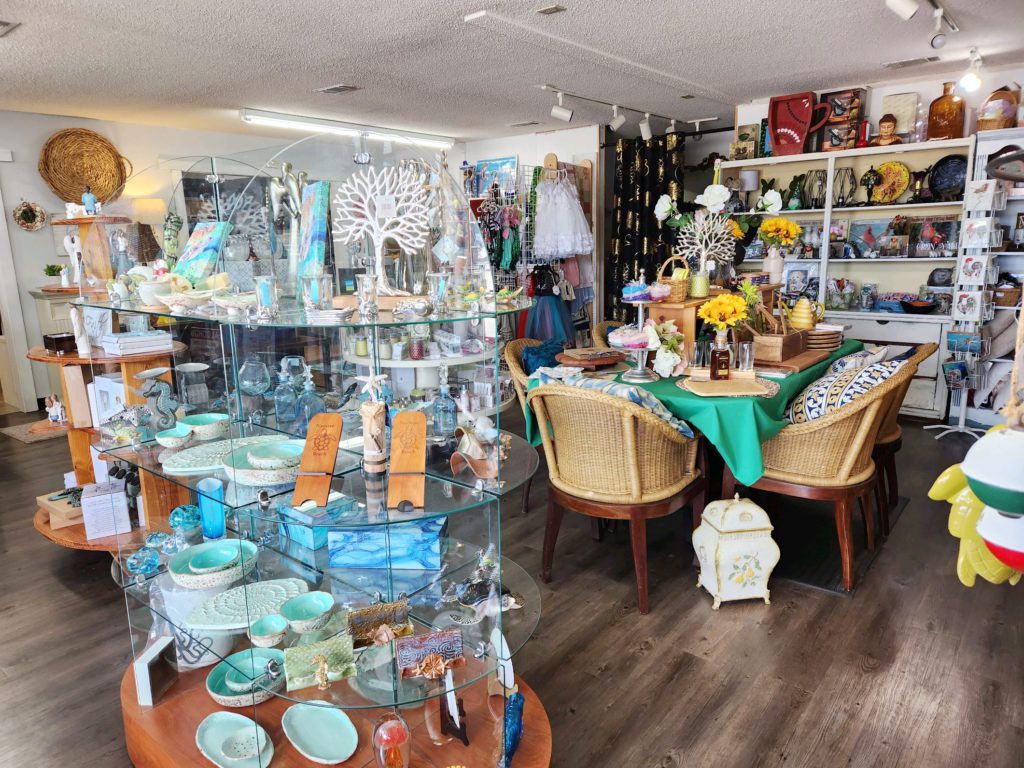 Among other inventory, The Flair Boutique carries beautiful silver pendants and earrings in a variety of colors and styles, caps and beach hats and all sorts of totes and purses, including real leather purses. The shop truly has something for every price point.
Rubin expanded the store last year to include home décor and she is selling some of her cute display furniture that she no longer needs. Some of it is new and some is used.
Stop by The Flair Boutique today and see their vast inventory for yourself. There's truly something for everybody.
The Flair Boutique
1900 Highway 87, Navarre, FL
850-710-7121
theflairboutique.com
Open Monday through Saturday from 9 a.m. to 5 p.m. Sun. 9 a.m. to noon